Tech Base Shop is a Renowned Name When it Comes to Mobile Phone Repair in Bearsden
Mobile phones have replaced our contact diary, calendar, jukebox, printed maps and much more. If you are having problems related to your phone, you can get your mobile phone repair in Bearsden easily. Tech Base Shop uses advanced tools for repairing the mobile.
Our team strives to provide the best mobile repairs to the customers. With extensive years of experience and training, we deliver the best mobile repair services. Our mobile technicians are committed to providing service excellence that suits best to the customer's requirements.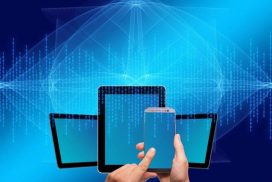 Collect & Deliver Service- Ease your Troubles By a Single Phone Call
If you are unable to physically visit our store, we have an easy solution. We collect the phone from your home/work and take it to the repair centre for diagnosis. Once the fault is identified, we get in touch with you for confirmation. Our client is notified of the estimated time, cost and mode of payment. Once confirmed, the repairs are processed in the specified time while the repaired gadget is then delivered directly to your doorstep. The payment is made as per discussion over the phone.
Which Mobiles do we repair?
From fixing the microphone to replacing the screen of phones, our mobile repairers can fix almost any kind of device. We specialise in the repair of the following smartphones:
Apple
Samsung
HTC
LG
Nokia Lumia
Fluid and Customer Centric Approach
Whether you are using mobile phone for communication or entertainment purposes, we know how important it is to have a gadget in the best working condition. Our team holds a customer centric approach so to deliver tailored services to each client. From resetting the phone to securing important data, we provide all kinds of repairs. Tech Base Shop primarily emphasises on customer satisfaction. Our unmatched services ensure quick mobile phone repairs in Bearsden. We provide same day fixations depending upon the mobile problem.
How does our repair work?
Select a Brand
Mention the fault
Ask for a diagnosis and quote
Mention a Pick up location
Repair Tracking Services
Delivery of mobile phone
A thorough diagnosis of the faulty smartphone is done for free. Our vision is to deliver the best repairing services to our customers. If you are facing any problem with your smartphone and looking for a reliable mobile phone repair in Bearsden, you are welcome to hire us. Call us at: +440 141 9428559.